The Answer for Your Organization's Needs of ISO Certification, Audit, and Training
CBQA Global is a reliable Certification, Audit, and Training organization providing services for both national and international organizations. We aim to help you improve your quality and performance, reduce risks, and manage your reputation.
Through certification, we make sure that the management system in your organization is implemented effectively. We offer "One Stop Solution" to support the continuous improvement of your management system through audit and training. CBQA Global team consists of highly qualified experts of integrity with extensive experience in professional industry.
We support your business through certification process and ISO implementation and ensure that your business comply with government regulation both nationally and internationally through audit, certification, and training conducted by our team of experienced and dedicated experts.
Can't find the service you want? You can use the Scan Barcode feature on the side.
Just contact the CBQA Global marketing team anytime and anywhere.
Certification
ISO Certification proves that your business process, system, and services meet the expectations of stakeholders, regulations, and both national and international standard.
Audit & Verification
Consistent audit and verification help your organization comply with industry regulation, meet market requirements, and maintain the quality of your services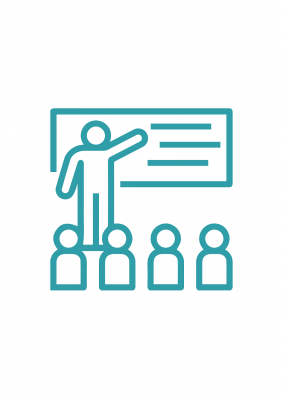 Training
We provide a wide range of management system training courses. The courses start from introduction, understanding, implementation, to professional level which includes Lead Auditor training. We use active learning method to balance theory with exercises and workshops.
"With the audit conducted by CBQA Global, we have received valuable input and recommendations from the auditors, increasing our awareness of what needs to be done.We are dedicated to delivering the best, and this certification will undoubtedly enhance the quality of Clippan Finance. Thank you, CBQA Global."
"CBQA Global services were incredibly helpful for ISO 27001 certification, and their assistance was well-organized, ensuring a smooth process from the beginning to the completion of the certification process."
"Thank you for the cooperation from the CBQA Global team, which has been truly helpful in guiding us and providing appropriate and implementable solutions. This has allowed us to understand and execute them promptly. Wishing continued success for CBQA Global."
"By implementing ISO 27001:2013 into the Hanwha Operating System and WSCore, customers can certainly feel even more secure and at ease with Hanwha Life"
Increase customer satisfaction and improve your organization system with our services
Our services are designed to help you implement an efficient process and reduce business risk
Implementing an information security management system will help organizations protect the confidentiality, integrity, and availability of their information Quality & Service Management
Quality management system is the solution for organizations that are serious about improving product and service quality, and meeting customer expectations Governance Risk & Compliance
Risk management, anti-bribery management systems and business continuity management system An ISO standard for an occupational health and safety management system
We can help organizations build, implement, and improve their environmental and energy management system Privacy & Data Protection
Add a strong layer of security to organizations by assessing, managing, and reducing privacy risks associated with the collection and processing of personal information.